Volleyball net
---
Perfect for your pool game, family game,beach game, graduation party beach, wedding party game! Either playing pool games with your friend,enjoy the volleyball time on the beach,or build a volleyball court on the backyard, ABIGALE volleyball net would be the best choice!
Inquiry
Material

Polyester

Size

32'L x 39"H; 28'L x 39"H

Mesh Size

10cm*10cm

Rope Dia

2.5mm, 3.5mm, 4mm

Edge Rope

6mm PE material on top for hanging up

Band

Top: White PVC band 9.5mx 0.05m

Sides Black PVC band 0.95x 0.04cm

Bottom: Black PVC band 9.5mx 0.04m

Package

Packing in carry bag
Features:
✔ Rip-resistant black twisted knotted polyethylene net.
✔ RAPICCA volleyball net come with steel cable for added stability and support.
✔ White headband along four sides for visibility and shape retention during game.
✔ Design according to tournament standard, net dimensions: 32' x 3'.
✔ Adjustable height: 3 foot height and you could adjust the height for adults and kids.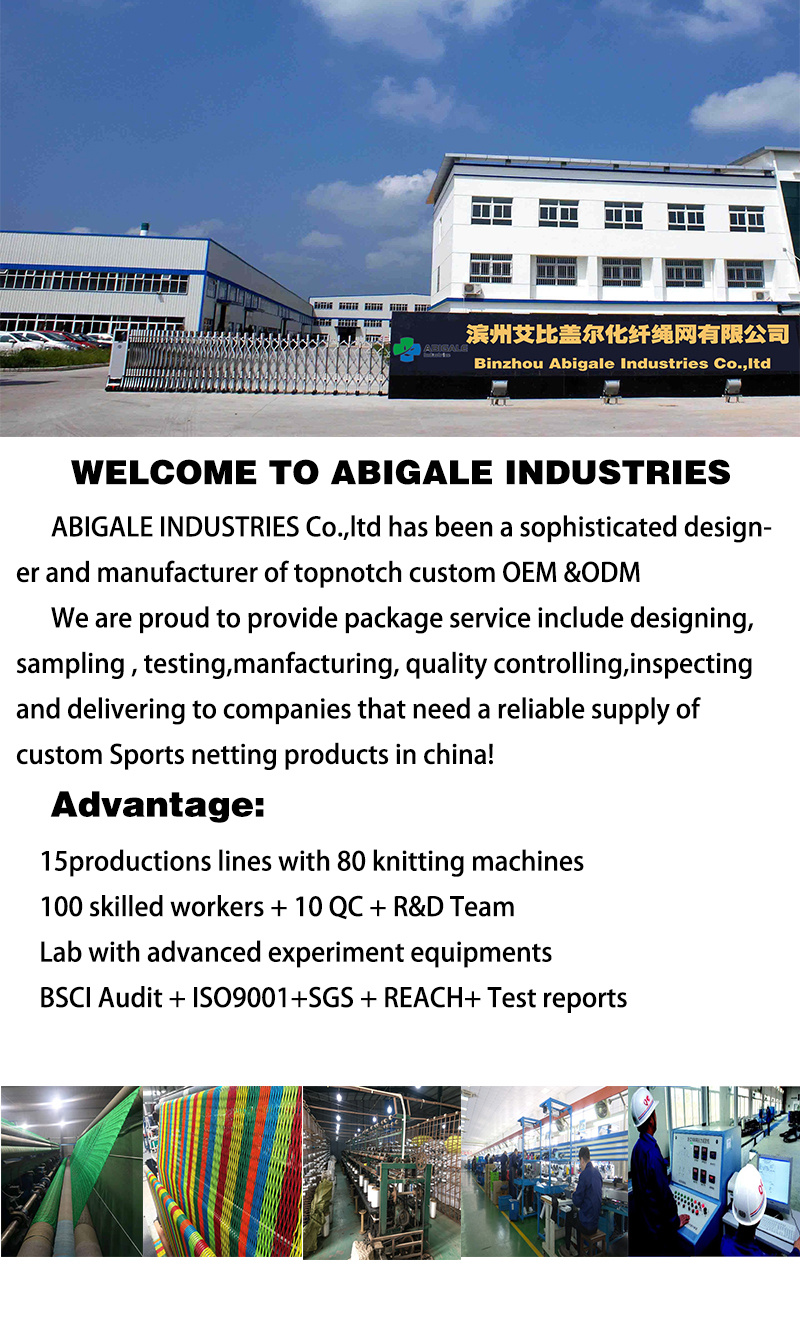 Welcome to leave a message